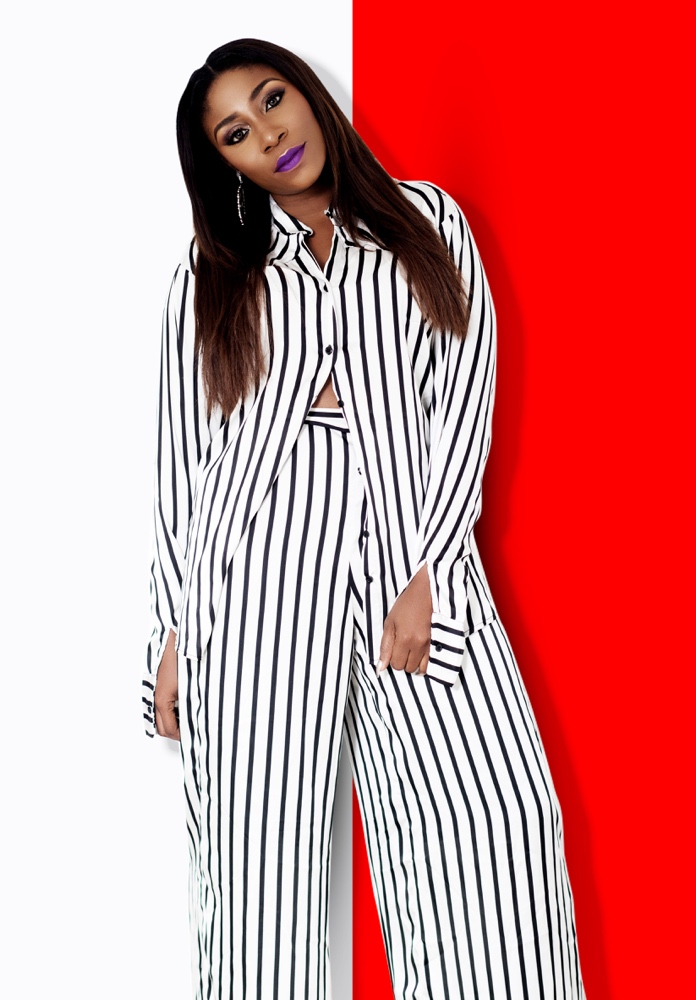 Kaylah Oniwo shows the stylish way to stay cute in spots and stripes in ZAZAII's latest exclusive Influencer Series shoot. Kaylah smolders in the printtastic designs, from a silver and black mod inspired swing dress to a slinky pajama set. The #SexySuperhero OAP at Cool FM wows in the Adebayo Jolaoso lensed and the Advisory at ZAZAII styled images.
How would you describe your style?
Kaylah: Comfortable, classy and chic
What are you always drawn to in a store?
Kaylah: I love clothes with interesting detail and cut.
Finish this sentence— My wardrobe is…
Kaylah: …currently craving for new pieces especially skirts, white shirts and a new set of jeans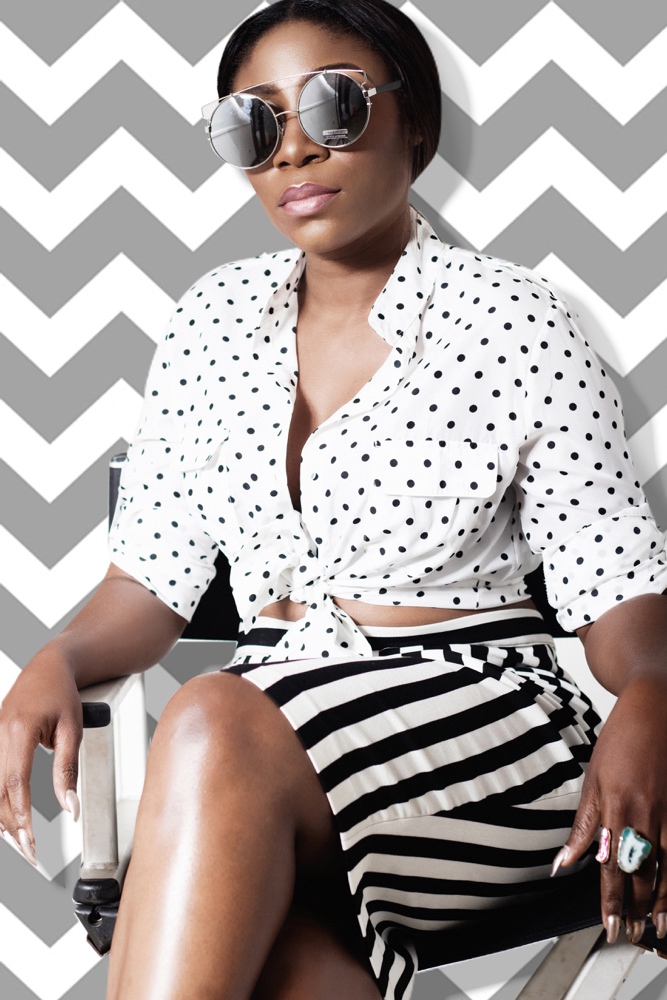 Is there a difference in your wardrobe when it comes to Kaylah the public person and Kaylah the private person?
Kaylah: Not quite, I love being comfortable always, but I also like to play dress up too. So there are days I step out of my house looking extra glam like I would when making public appearances.
If your wardrobe was on fire, what would you save first?
Kaylah: To be honest, nothing in particular, just anything I can lay my hands on, perhaps a vintage piece given to me by my mother. I have no attachment to anything really.
And what do you have too many of in your wardrobe?
Kaylah: Thinking about it, I think I need a wardrobe detox, currently I have quite a number of retro shirts. I was on a roll purchasing them this year.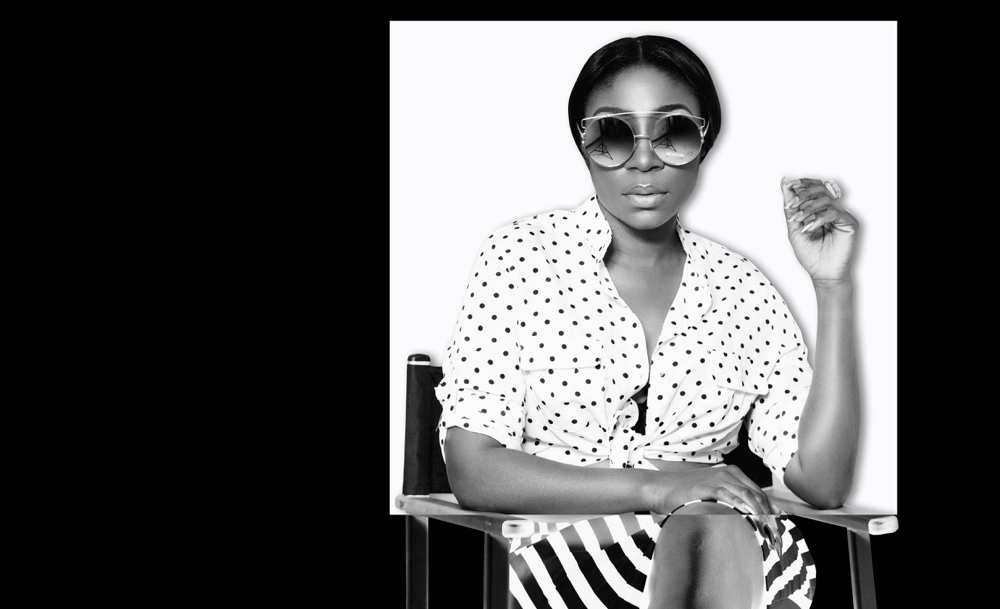 Who are some of the females in this business who inspire you?
Kaylah: I'm inspired by so many women within and outside the business. I believe a lot of women in business want to succeed, they put in so much work and their passion is evident. Women like Oprah, Funmi Iyanda, Adesuwa Onyenokwe, Angie Martinez, TY Bello, Yinka Arolambo of Moofa and a list of others women I truly admire and respect.
How did you get into radio?
Kaylah: I've always loved listening to music and radio shows but I never ever considered it as a choice of career. I wanted to be an accountant, a very fashionable one so I studied Banking and Finance but a couple of friends noticed that I loved music, making playlists, listening to the radio, talking and being dramatic with my expressions, they said you should be on TV or radio. People had always made lovely comments about my voice as well.
When I graduated from the university, I persistently tried as many times as I could the moment I made up my mind to take on radio as a career. I auditioned with many radio stations even though my heart was with Cool FM as my first choice. I tried 3 times within a space of 2 years and eventually got the job. It wasn't an easy ride but 6 years on, I'm grateful and I do not have any regrets.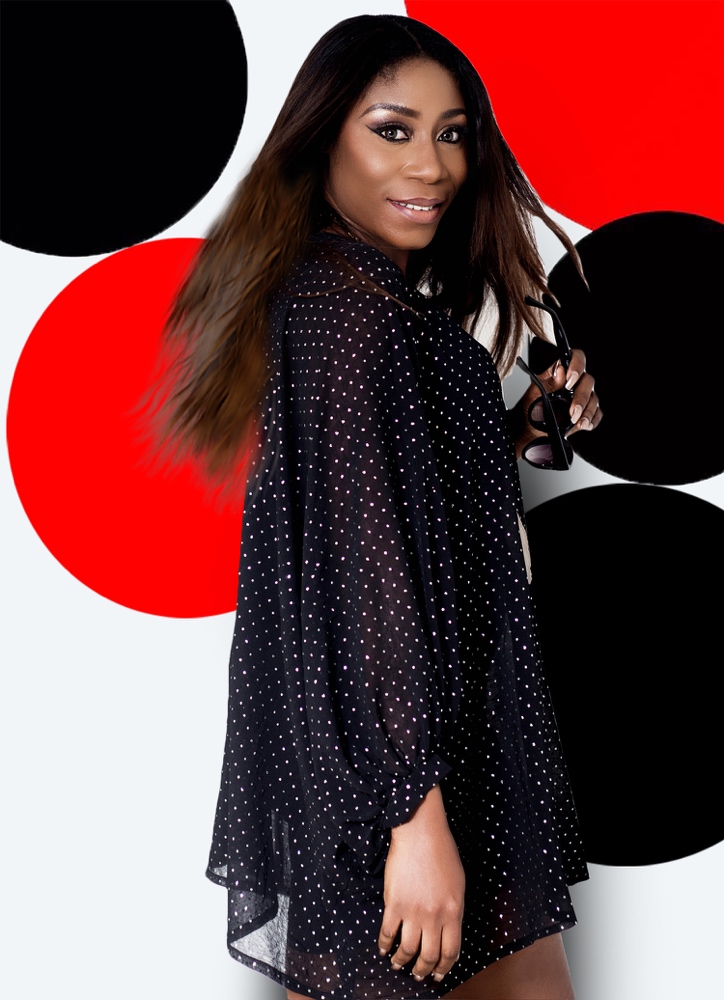 New projects?
Kaylah: I'm just signed on as a contributor for a new beauty magazine coming soon which I'm excited and nervous about at the same time. I'm also in talks with a producer for an upcoming TV series and stage play, putting finishing touches to my Human Hair extension collection coming very soon.
Instagram. Facebook. Snapchat or Twitter?
Kaylah: Instagram for sure! @KaylahOniwo
Do you have any fashion regrets? Any outfits you wish you hadn't worn?
Kaylah: Not really, I've made some wrong choices but nothing to [dwell on], I'm always looking forward to the next look.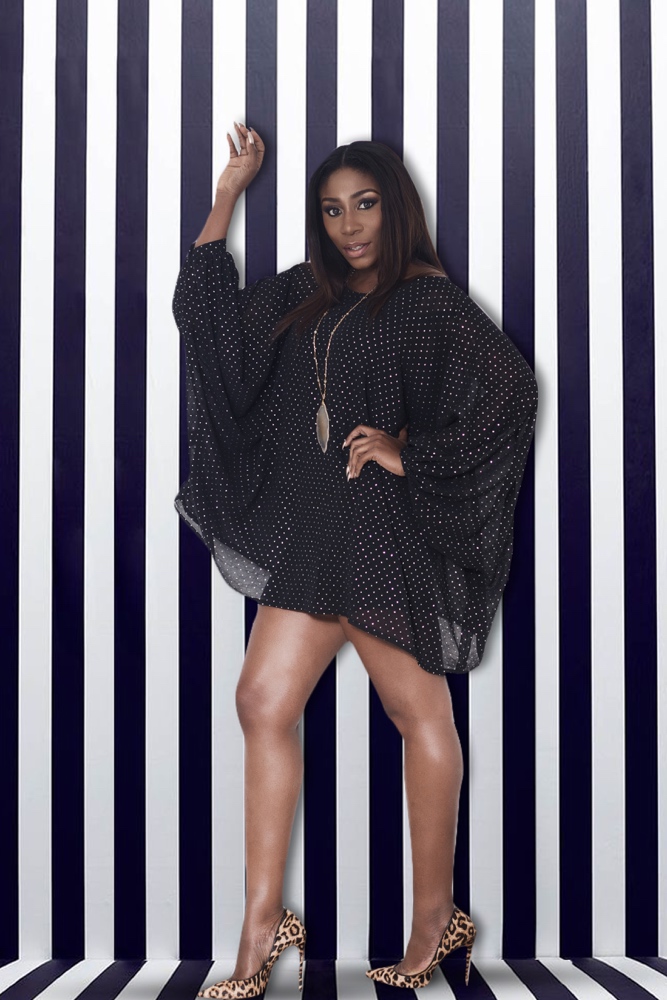 Burning Question … why #sexySuperhero? What does this hashtag mean exactly?
Kaylah: Between 2 gentlemen, Tola Ginjah and Tyrone from the Cool FMproduction team, they tried to create sweepers (short jingles used to introduce or announce a radio host before and during the show hour) for my radio show and they came up with the name, they said I'm sexy and I would look fab in a superhero outfit and I have the power to bedazzle my listeners with my voice lmaooooo… I liked it, it sounded different so I created a hashtag with the name and it stuck because everyone started calling me that. I have super powers (wide grin).
What are your red carpet tricks for looking your best?
Kaylah: I put a lot of things into consideration from hair, skin, makeup, under-garments… The whole works but nothing beats [being] well rested and hydrated skin before a red carpet appearance. Looking stressed, tired and washed out is definitely a no no for me, unfortunately the makeup can't [hide] that. I go for a body scrub, a massage and I try to have a back up outfit should a wardrobe malfunction occur.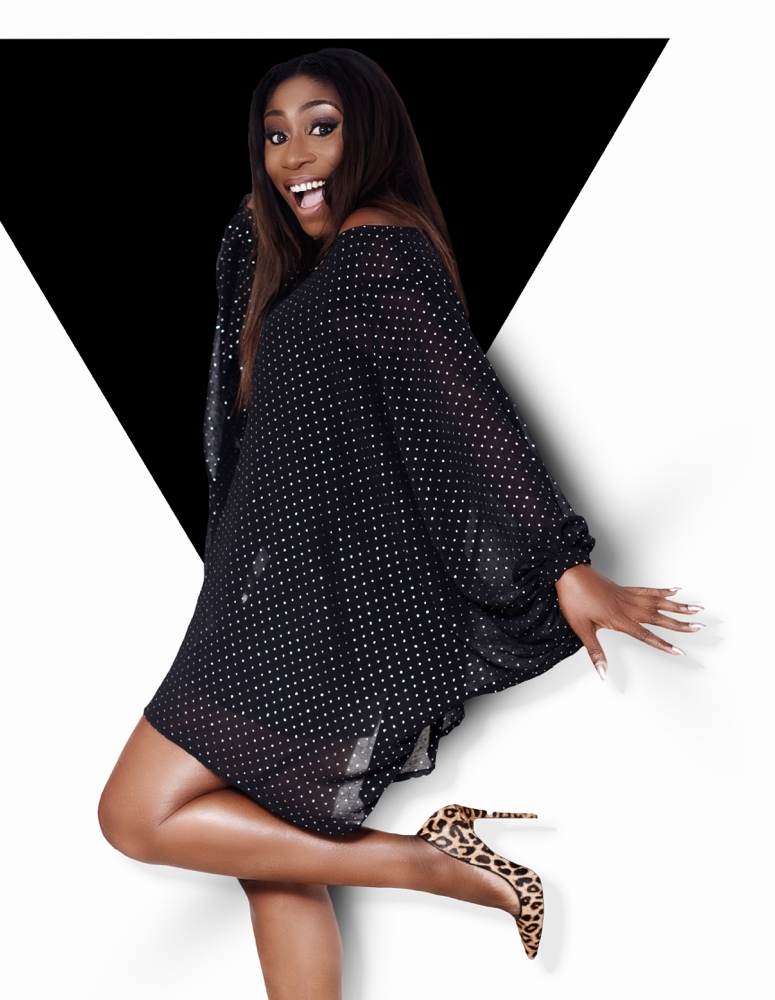 We've noticed a really drastic, more fashion forward Kaylah in the last 12-18months. What happened? And who is responsible for it? Is there a stylist in the wings? Or a glam squad?
Kaylah: Drastic… lol… Well I love fashion, style and beauty, yet I'm conservative and safe, but learning to go beyond the boundaries I've set for myself. There are certain looks I see and love on others but I will never wear them because I feel it isn't my style. This year I decided to be more open, knowing that to make a statement you need to be open to try out something you aren't used to.
Push boundaries and this is what I've done, from colored hair to rocking a turban just to mention a few. I style myself most times because I like putting my clothes together, I have a good relationship with a few stylists like Adebayo Oke Lawalof Orange Culture and Moses Ebite of MoashyStyling (who took me out of my comfort zone recently for a wedding I hosted a few months ago). I run some of my choices by them and they tell me what to do. I recently had a meeting with a fashion and style consultant who gave me a lot of pointers which I will be implementing pretty soon.
Favorite Nigerian brands?
Kaylah: I'm all for Nigerian brands , some of them have worked very hard to build a brand you can't help but love, I have a long list but ill mention a fewMoofa, Frank Osodi of Bunor Creazioni, Meena, Clan, Orange Culture, Trish O Couture, Grey Projects, Things Nigerians Love, Shop Maju, Rococo, Amaerelisand so many others..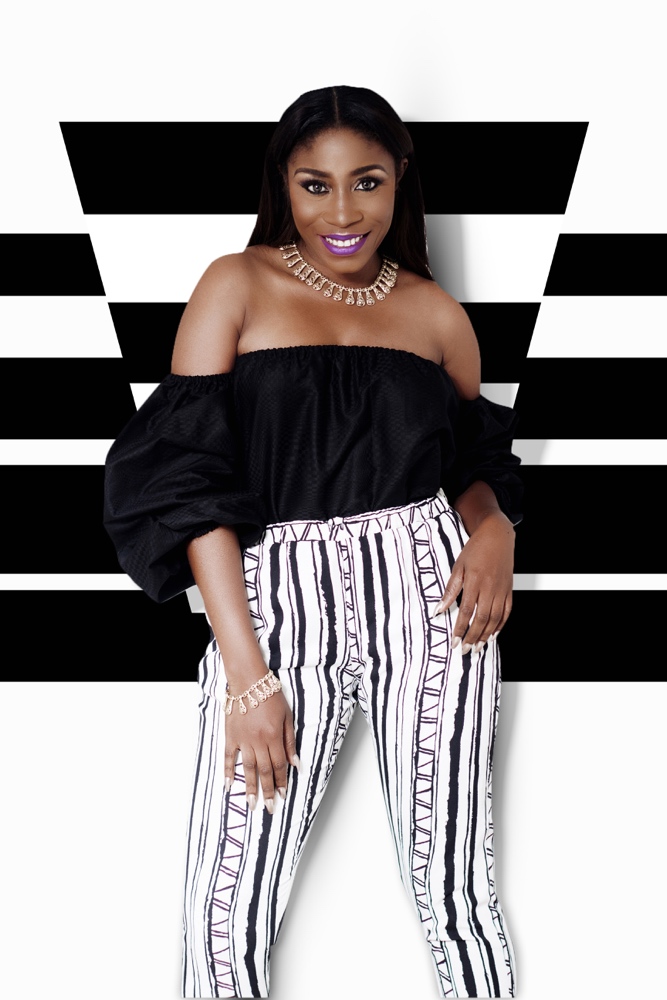 Why do you LOVE ZAZAII? 😉
Kaylah: I'm very particular about where I shop, You cannot walk into Zazaii and walk out without getting something fabulous. The shopping space is super comfortable and spacious and the convenience of so many options of African designers in one space is definitely why I love shopping at Zazaii
Who is your style icon?
Kaylah: I just love how Victoria Beckham carries herself. There is something minimal yet grand and effortless about her. If I had a body like hers, I [would] adopt her style completely. Leila Al Fayed (played by the gorgeous Israeli actress Moran Atais) in the TV series 'Tyrant' style is AMAZING.
Do you follow trends?
Kaylah: Not every time, I see myself leaning towards classic pieces that I can rock overtime, however there are some trends that are really nice so I pick up one or 2 pieces.
How do you finish a look?
Kaylah: With a great smile and confidence!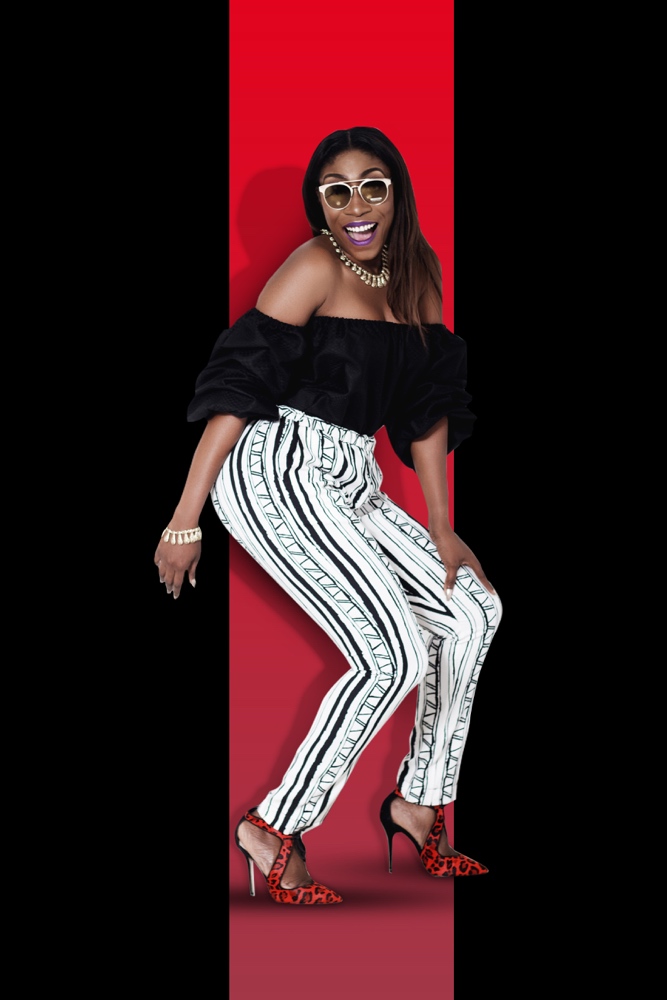 Credits
Subject: Kaylah Oniwo | @kaylahoniwo
Principal Photography: Adebayo Jolaoaso | @adebayophotographer
Editing: Karlo for ZAZAIICreate
Motion: Arcadia Media TV
Makeup: Ekene for DARI | @makeupbyekene
Styling & Art Direction: Isoken Ogiemwonyi for ZAZAIICreate @theobsidianway@experiencezazaii
Assisted by Oprah Morgridge & Nneka Chima
Looks: Wanger Ayu, Rococo, Adey Soile, Ariaba, Dapmod, Belois Couture, Raya Jewellery, ShirtCoLagos.
See all the looks from the shoot here:http://zazaii.com/blog/2016/10/14/kaylah-oniwo-rocks-high-contrast-looks-zazaiiinfluencerseries/
For more info and general inquiries, contact ZAZAII at 36 Balarabe Musa, Off Samuel Manuwa, Victoria Island, Lagos | call 09035925562, 07063719819 | e-mail cs@zazaii.com. For news, updates and highlights, sign up here –http://eepurl.com/btiqv5