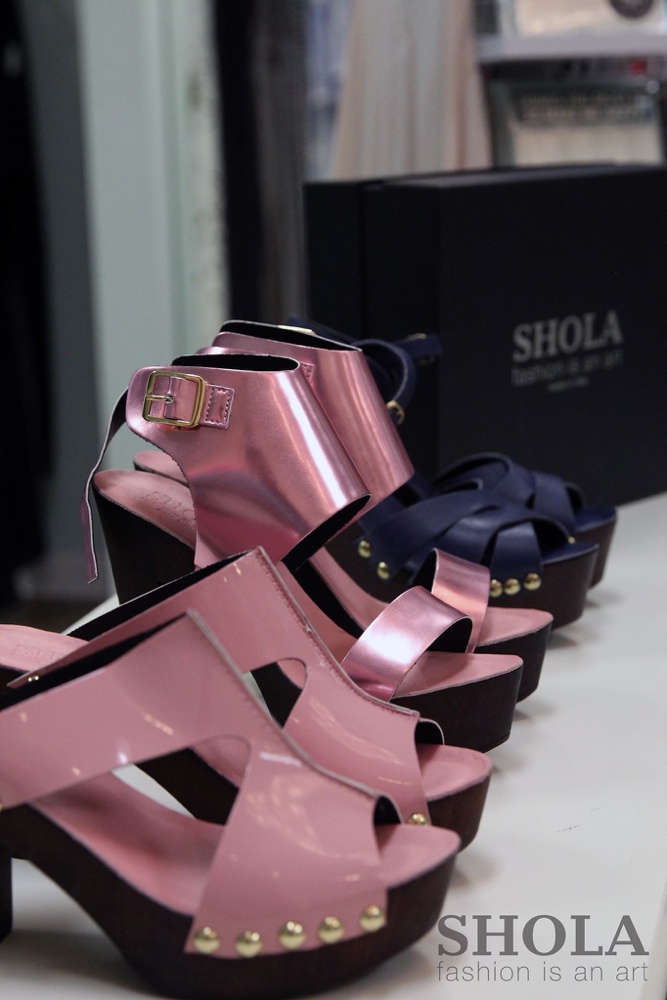 Nigerian born shoe designer, Shola Yusuf arrived in the U.S. in 1989 with only $100 in her pocket. She worked her way through pharmacy school and continued to work at a breakneck pace to support herself and her daughter and to one day realize a dream of owning her own business.
Shola's designs are beautifully shaped, elegant and quite well-made in vivid hues and luxury materials (some with patterns) adding to their appeal.
Take a bold step with Shola Designs and you'll find the latest, newest, freshest styles of their shoes in a wide variety of heels, pumps, flats, wedges and accessories. Get to know more about the designer in the interview below.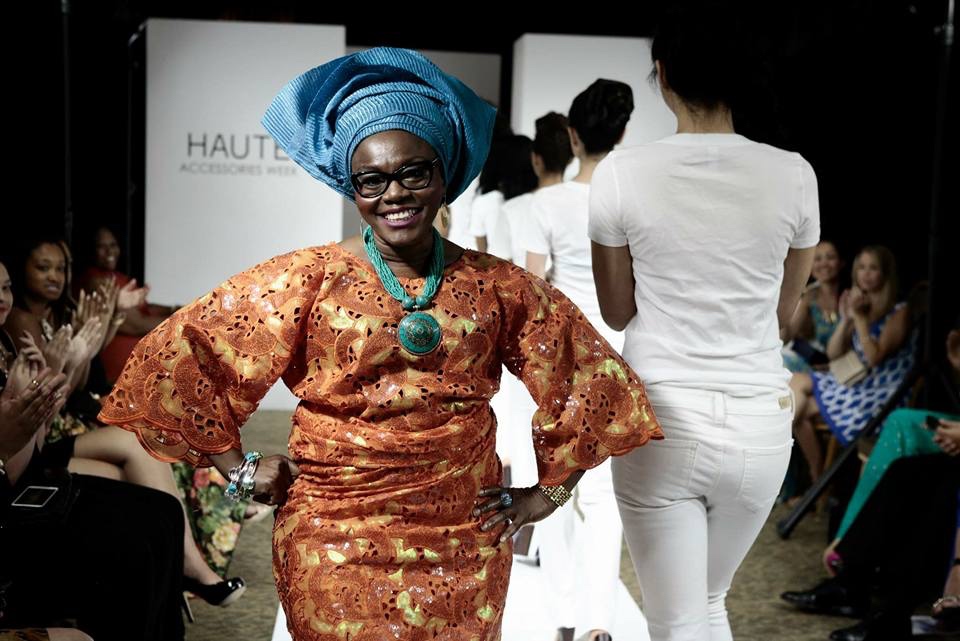 So what is your name? and your design/line name? 
Shola: My name is Shola Yusuf and my line is SHOLA DESIGNS
Give us a little background, how did you get into starting a shoe line?
Shola: In 2009, I was in a near fatal accident in New York City on my way to a party in which I broke my femur (the longest bone in the body). I was wearing my first pair of Christian Louboutin shoes and the first thing I asked the emergency medical personnel was the whereabouts of my favorite pair of shoes because after the accident, the shoes came off my feet. I was more worried about my shoes than my broken leg! I was in therapy for 6 months after the accident.
The shoes are what motivated me to actually walk again because I couldn't imagine never being able to wear my high heels! At this moment, my life calling and passion became clear to me. I would build my pharmacies and also design objects I wanted for myself…starting with shoes!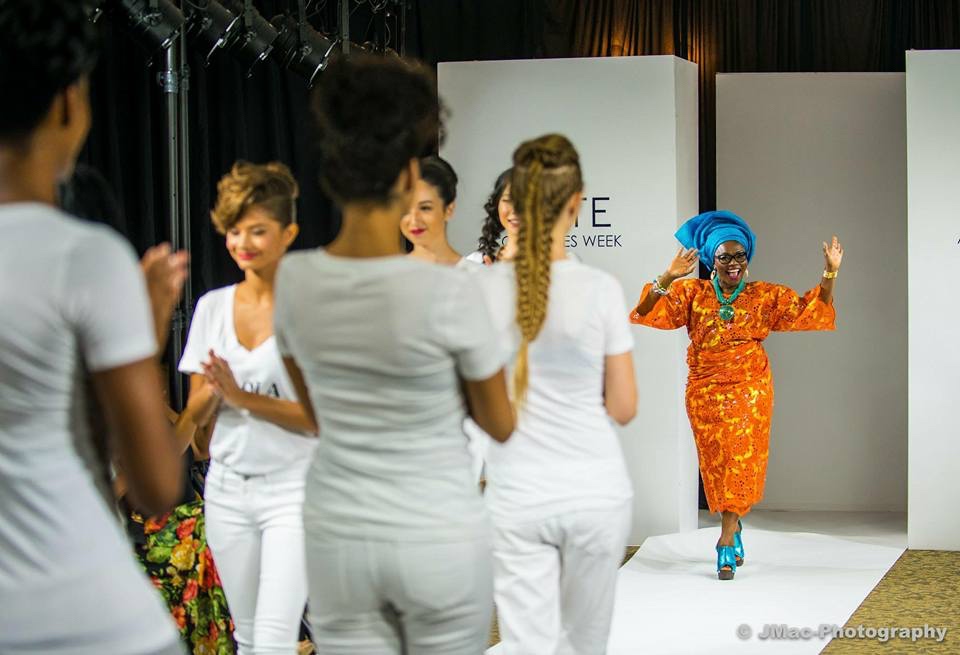 What lead you to beginning to work with shoes?
Shola: Art and Fashion have always been a driving force in my life. I grew up with a mother who sold luxurious fabrics and was also a fashionista! She would take yearly vacations to Italy and Paris to buy enough shoes, clothes and bags to last her till the next vacation. She never wore the same outfit including shoes and bags twice. It follows that from a young age, I was always interested in dressing well.
Where do you draw your inspiration from when creating designs?
Shola: I have always been inspired by colors. Travelling the world also provides some exposure and awareness of one's environment. Sometimes inspiration could come from friends, family, culture, magazines or walking down the street. Wherever it comes from, it takes you to where you need to go or places you didn't even know you needed to go.
What is the process in creating these shoes?
Shola: First you have to be inspired by something, and then you communicate your vision to your team who will create the design. Simply put;
Take your design / drawing to a shoe factory to create a prototype of each style.
Handpick/select your materials for your prototype based on the style of the shoe
Once you approved the prototype then you can go into full production. This process can take anywhere from 3- 6 months with multiple trips to the factory.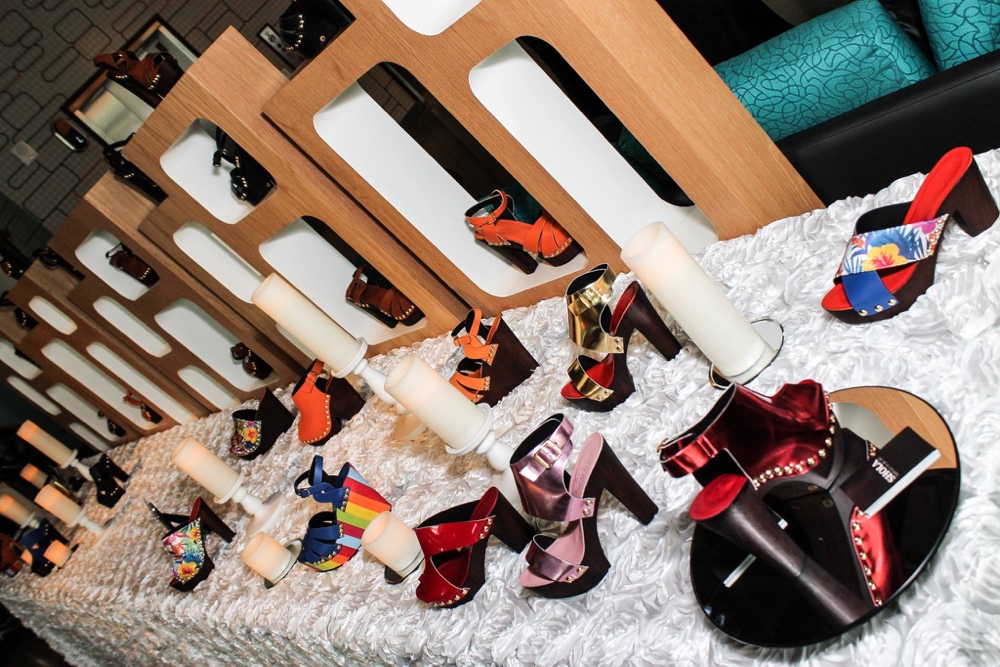 Who do you envision wearing your shoes? Do you think about this when you work on designs?
Shola: A smart and sophisticated shopper who wants to feel as good as she looks.
What are some new shoe designs you are working on, what are your plans for the coming future?
Shola: I am currently working on a Men's collection.
Tell us specifically about the designs featured in this photo shoot?
Shola: The designs featured in this photo-shoot are from my "SAN MARINO COLLECTION". They are stylish, elegant and comfortable. They are all handcrafted and made mostly with vibrant metallic Italian leather. Every single one of the designs is inspired by friends and fashion associates. I have named each style after them. For example, a shoe is named after a friend "Sandra" who described her personality to be confident, driven and supportive.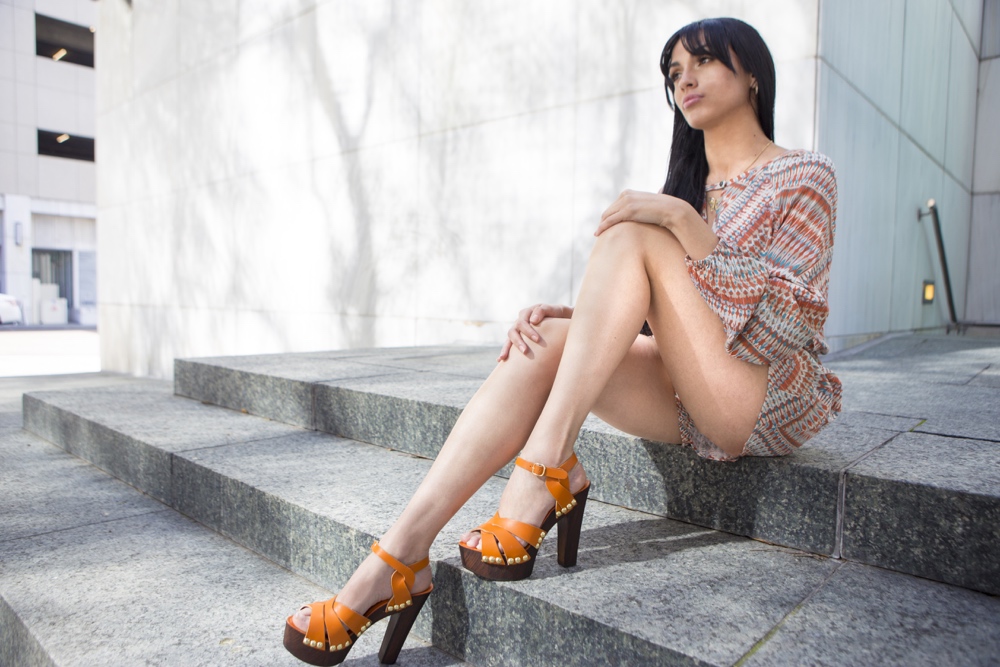 You've lived in United States for most of your life, why are you now considering the African Market?
Shola: Although SHOLA designs is thriving in the US, I strongly feel its time to get back to my roots. Africans – especially Nigerians have always been a fashion conscious and savvy nation. How better to join in promoting the African fashion revolution than to be at the heart of it?
Do you have a retail location/online store? if not how can we access the line?
Shola: 
We are currently looking for retailers all over Africa. If you are interested, you can call this number +2348023659126 or send an email to
[email protected]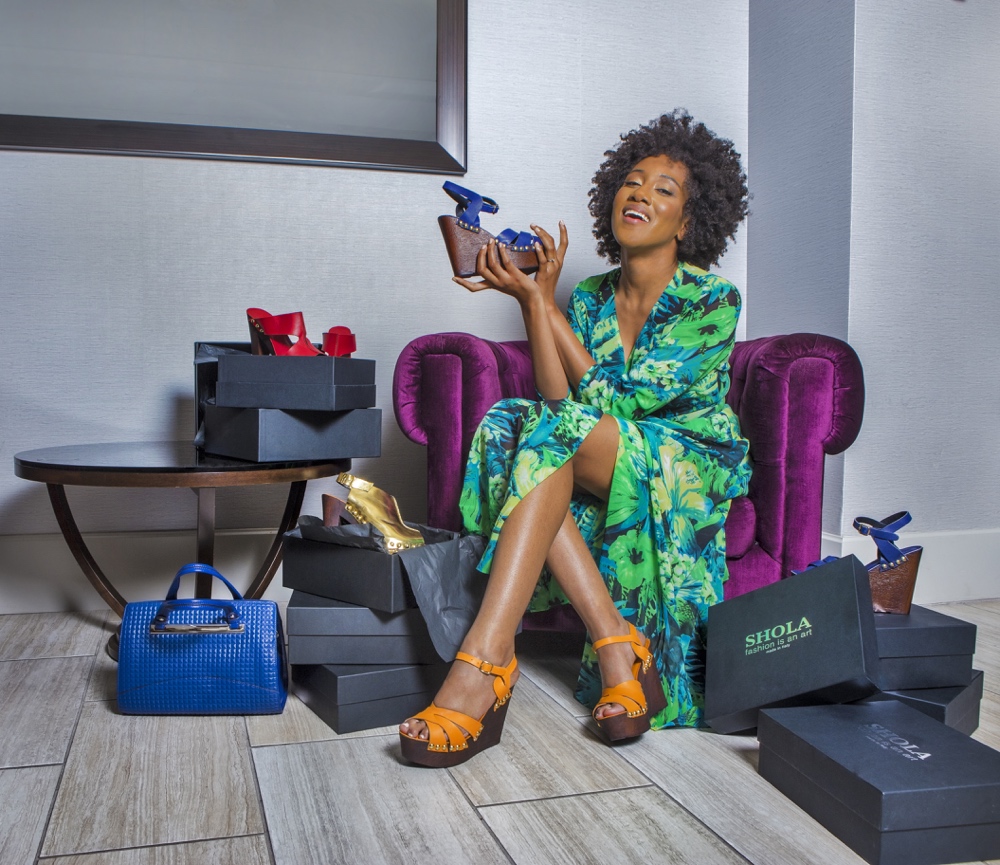 Where can our readers find you online or place an order for something from your line?
Shola: Our shoes will be available in premium stores all over Africa from July 1st for those that can't order online.
You can also pre-order yours by calling or sending us an email to win a discount voucher. It's, very easy! All you have to do is to send us an email or call to pre-order and you will automatically qualify for the discount voucher.
This offer is valid till the 15th of June 2016.