The second edition of Baileys Nigeria & BellaNaija Weddings' Wonderland is taking place today and the energy and anticipation is unbelievable!In the past week, over 30 brides from all over Nigeria received their luxurious invitations designed by the amazingly talented @ParchmentByDami.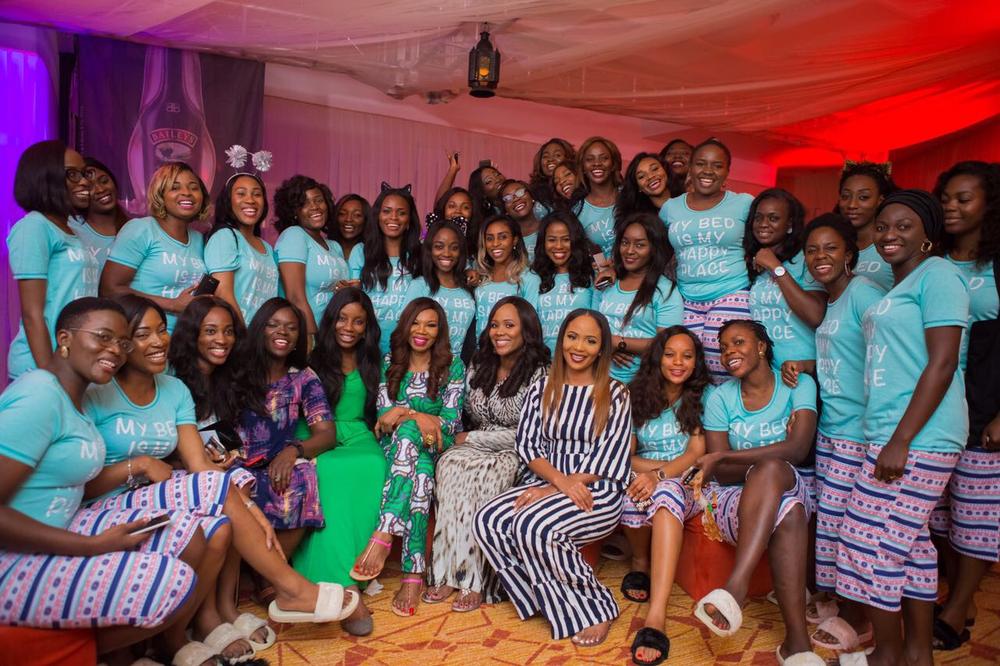 Last night, the ladies from all over Nigeria were treated to a slumber party at the swanky Intercontinental Hotel in Victoria Island, Lagos.
There were custom pyjama sets and slippers waiting for each bride in her room. Everyone let their hair down while sitting on throw pillows and sipping on the luxurious Baileys.
There was lots of laughter and bonding as Betty Irabor, founder of Genevieve Magazine, working mum of 2, married nearing 35 years, and Kehinde Daniel, founder of Kots Catering which has been in business almost 30 years, married for 24 years and blessed with two children, spoke to the ladies about life, love, friendship and everything in between.

Yes to new friends, and amazing experiences.
The main event will take place this evening … it'll be a once-in-a-lifetime experience!
RIGHT NOW brides are getting their hair and makeup done by the BM|Pro team!
Hear bride Ore talk all about this year's BBN Wonderland experience getting set up!
Here's the super secret venue so far –
Check out the hash tag #BBNWonderland for all the photos and video on all your favourite social media – follow @BellaNaijaWeddings & @BaileysNigeria for more live coverage!