Prolific dance artiste and fitness instructor Kaffy is the cover personality for La Mode Magazine's most latest edition with the theme – Beyond dance.
The cover feature explores the other sides of Kaffy beyond dance, touching elements of beauty and style, her inspiration, content, and her drive for success.
In the interview with magazine, the creative entrepreneur gives insights into products and services she has created out of dance including, Yanga; her costume production and renting company and Kaffy's; her state of the art facility which houses a gym, her dance studio and fitness class.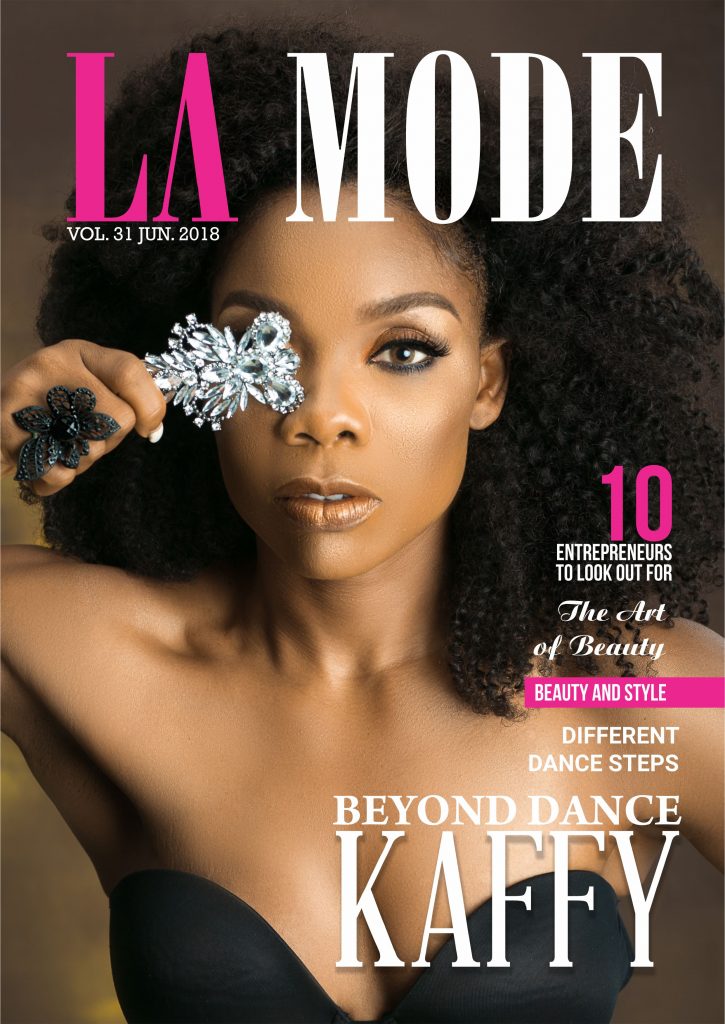 Red excerpts from her interview below:
On what inspires her to dance: Freedom of expression. Whenever I hear music, sound, I just feel like I need to soak myself into the rhythm of the sound, interpretation of the lyrics, or into the general idea. I am inspired to dance sometimes just by situations around me, whether it is good or bad, painful or not. I think dance for me is like breathing, it's like me waking up being me. I use it to communicate and express myself unto various feelings of life. For me it is a way of life and it is hard to say this why I dance. I dance because I want to dance.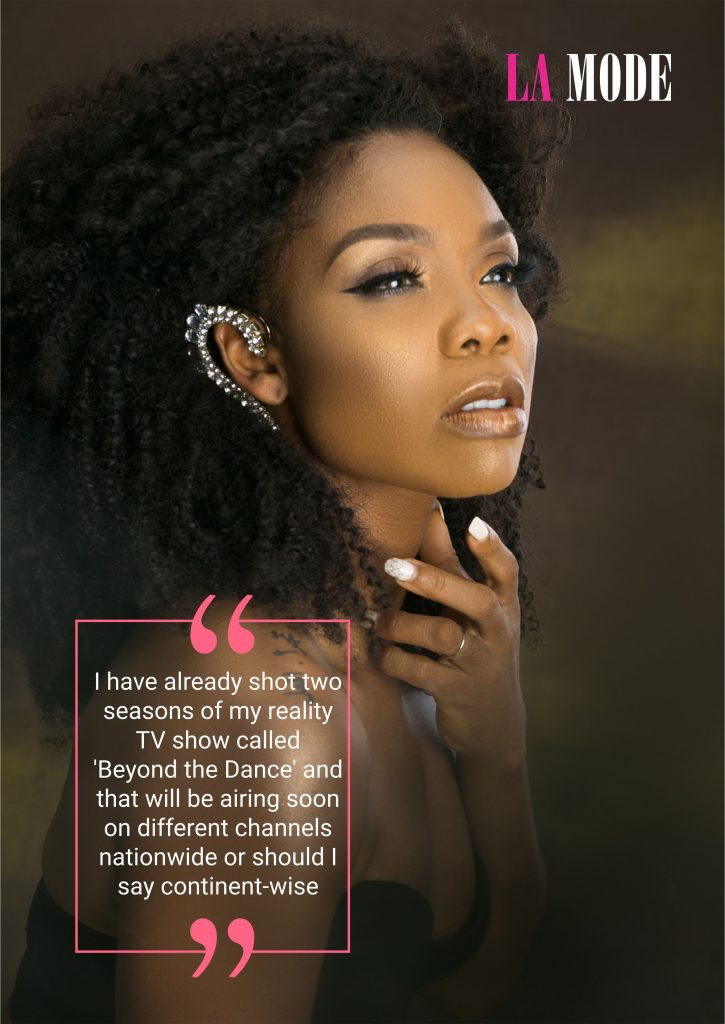 On the message she'll wish to convey with dance: I think right now I am really a bit bored with what is going on with dance in terms of social media like they just want to dance to music; create a new dance move or style. I think right now I want to do something more meaningful. I am so into a lot of youth and teens empowerment, entrepreneurship and mentorship programmes for dancers this year. So if I am going into all these things this year then it goes in line with creating dance videos to tell a story to inspire a young girl going through hardship or to inspire a young boy who does not understand what to do with his life at the moment. You know something just to help express all the things we go through as young people and are not able to talk about them. As artists can sing about them, I want to dance about them.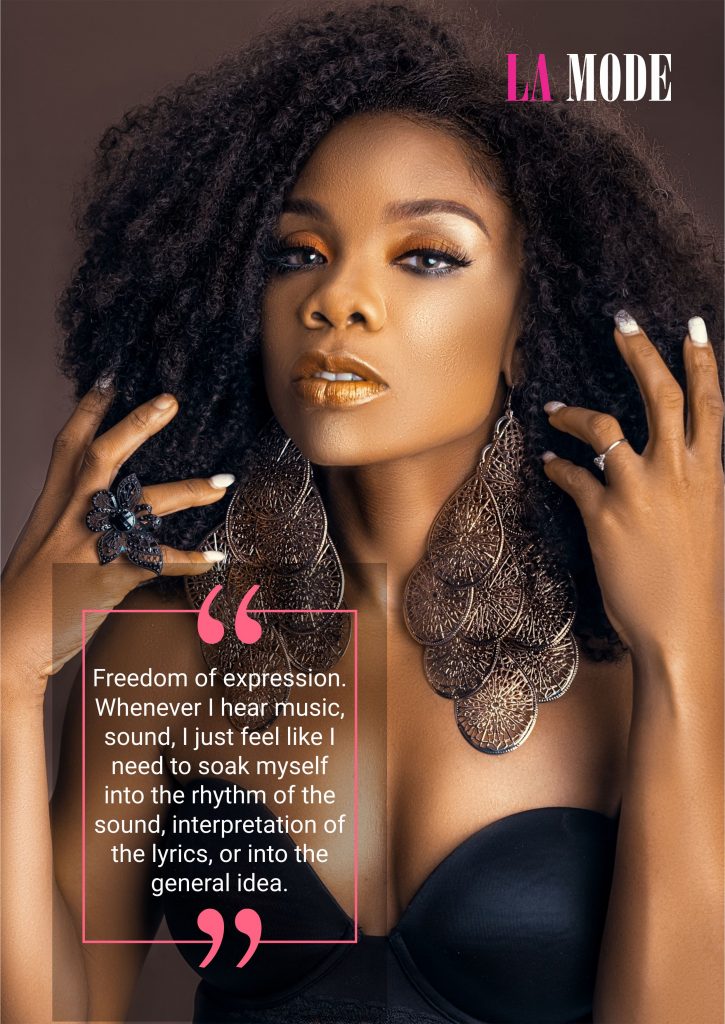 On who can dance: Everybody can dance but not everybody that can dance is a dancer. The terminology dancer is professional and is basically meant for the profession-minded people and as much as all of us that can dance, not all of us are dancers. There are some people that are dancers like they're good but don't want to pursue dance. So, I really think it's really about how far you want to go in the art and how well you actually display the art of dance. For emphasis, not everybody is a dancer but anybody can dance.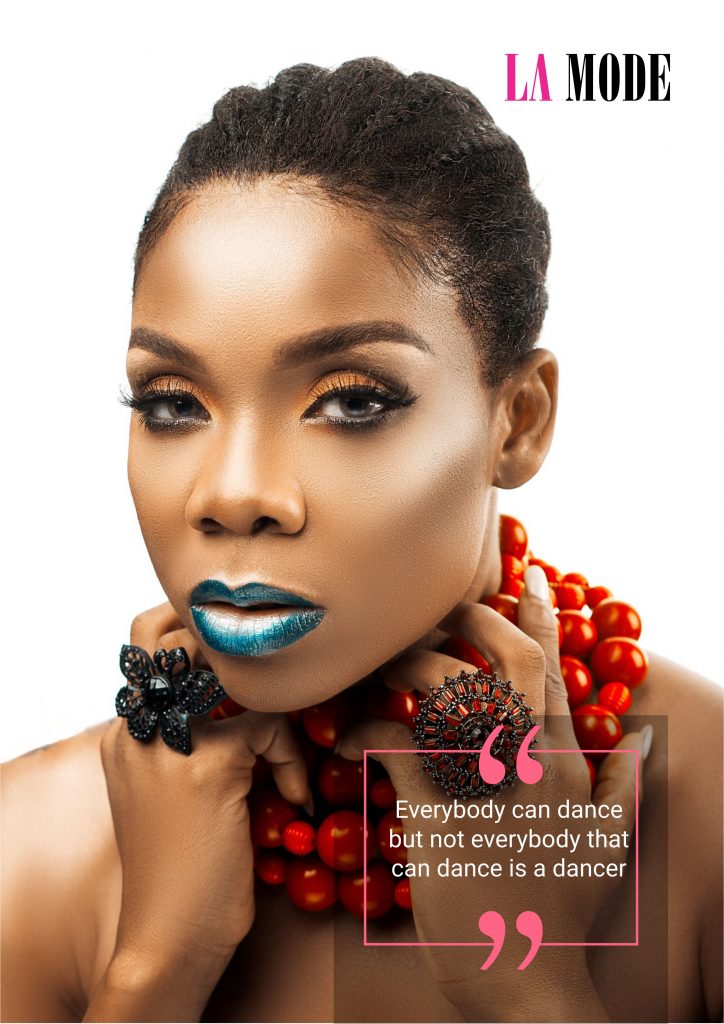 On making a statement with Dance: Well, I will leave it for you to say. I know for sure that dance is not where it was when I started and I am happy that I have made an impact, that I am part of the process of getting it to where it is today. So, I can pat myself at the back and say 'Well done' but I cannot say I am done. Ok, there is 'Well done' and there is 'Are you done yet?' No, I am not done. There is still a lot to do. It is one thing to say we've gotten dance to a level of acceptability but what about the sustainability, security, how far can it take a child, a young man, young woman when they are already 60, 70, or 80 what's left for you? Can you still go on stage? What can you do as a dancer? These are the things I am working tirelessly for. So I have been able to convince a lot of parents to put their kids in dance school, convince some of them to even say 'My kid will be a dancer' and because of me a lot of people have said they don't mind their children being dancers but to me now, when they become dancers how far can they go? And that's the next level for me now.