I was in Mubi, Adamawa state recently for two weeks. We flew into Yola, the state capital, then it took us about 5 hours to get to Mubi from Yola by road. Well, the speed limit was 80KMPH so I'm sure the trip could be shorter.
Mubi is one of the towns that you just have to know if you are keen to know the state well. That's where the state university is located. There are a few other higher institutions, and there is a famous cattle market in Mubi. A few times, we saw trucks leaving for Cameroon from Mubi with cattle and I hear that people from around Nigeria buy cattle and sheep from this market.
Muni has taken a hard hit from the recent crises that have rocked North Eastern Nigeria. We saw banks that are now in ruins, and it looked like there was an unspoken code not to rebuild. I saw at least 4.
We also saw buildings, cars, that had bullet holes on them. I had a chat with someone who ran for his life from Mubi to Cameroon as he was schooling in Mubi when it was attacked one time. We drove past the road that he ran on and he said tears came to his eyes. He still has the clothes he wore that day and said he will keep them as a reminder.
Well, people are slowly rebuilding their lives and normalcy seems to be returning. Here are some of the things that stood out to me:
It was common to see women ride bicycles freely as a means of transport, but seeing this one with her baby strapped to her back and firewood in the bicycle carriage in front of her made me stop for a minute. I tried to do a comparison to Abuja where I live and I don't remember seeing this at any point. Even in Kaduna which is not so far away from Abuja, all in Northern Nigeria, the state doesn't have this as a regular sight.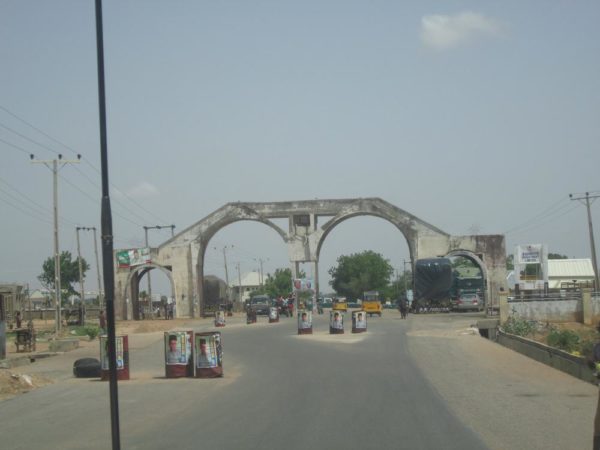 I think it is interesting how there are differences that cut across all parts of Nigeria, even when these locations might be close to each other! I bet you thought everyone in Adamawa state spoke Hausa? Far from it, there are many languages in the state.
An old man walking half bent his full height made me stop again. I asked why and was told that he probably was a mason or had practiced a similar trade that may have involved manual labour, when he was younger  – so it might have caused damage to his spine. I was pointed to women of a certain tribe who tend to be bent at old age also because they generally do those sort of 'tedious' jobs early in their lives. This happens also in a state like Plateau (please correct me if I'm wrong).
Not many options for food were available. Any desire to have a variety of dishes would require that such be prepared by self (well, depending on what you are looking for). I tried new dishes and even when I might not have liked them, I had to be cautious not to refuse what was offered in order not to come across as rude. I was offered a lot of food, as I ate too little according to some. I tried town shinkafa (fufu made from rice) in different places and I preferred the way it was prepared in a particular place.
There were no vegetables like carrots, green beans, bell peppers, lettuce e.t.c. I was told that vegetables are usually brought in from other states because they cannot be grown locally. As it is the hot season, it is almost pointless to transport these all the way as they might all go bad during the days of transportation. How we take things for granted!
There was a dryness in the air, an almost desert kind of look to some parts but there was a certain beauty in it all. People are kind hearted, I did not feel any form of threat at any point. People are rather conservative though. As we visited different host communities to internally displaced persons, I felt like they noticed sometimes that I wasn't from the state.
Day breaks at 5:25am! I went to bed quite early most of the time and was always awake to see the change from darkness to daylight. The locals also woke up quite early, 6am seemed like 8am!
Despite all, many good people from different organisations are helping people in the North East get their lives back.