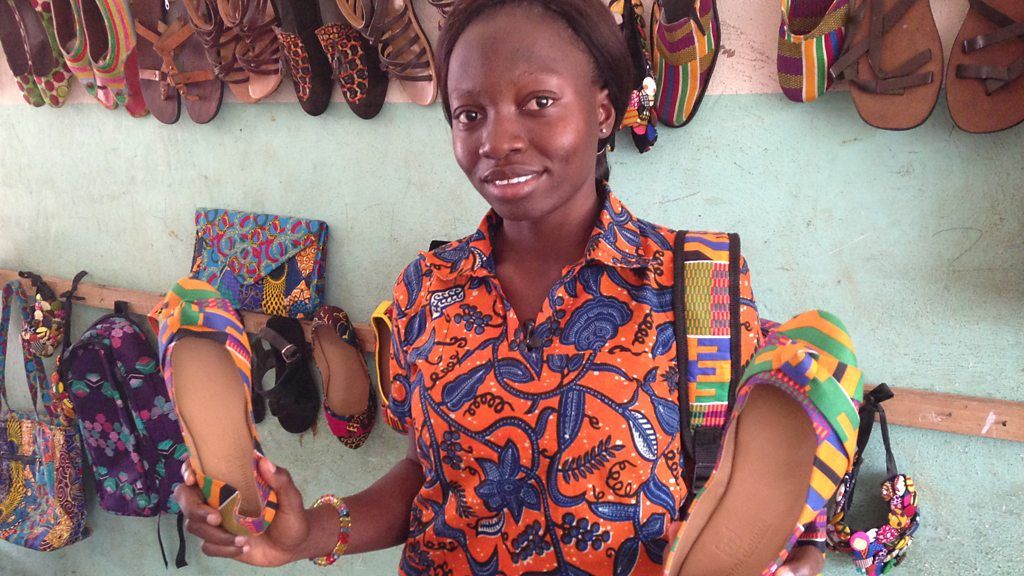 Award wining entrepreneur, Mabel Suglo has over the years  been able to turns old Tyres and scraps of Africa fabric into stylish footwear and accessories thereby securing jobs for both able-bodied and disabled artisans to make its shoes and bags.
Mabel is passionate about poverty alleviation through entrepreneurship, with a particular focus on empowering persons with disabilities with relevant skill sets unique to their needs as well as providing formal employment.
Mabel Runs an Eco Shoes Project, an initiative that supports artisans with disabilities where she provides advice on product development, mentoring, financial and business literacy. Eco Shoes employs market-based restoration and works with local artisans with disabilities providing them a source of livelihood and giving them opportunities to escape from poverty.
The business reinvests in the environment by using waste to create something of greater use and value and seeks to build a community of conscious consumers. This project today employs five people who are being paid fair wages for their work.