Kardashian West opens up about her real life heroes, her idea of misery and her biggest nutritional vice in the spread, which was styled by Vogue Australia fashion director Christine Centenara and shot by Lachlan Bailey.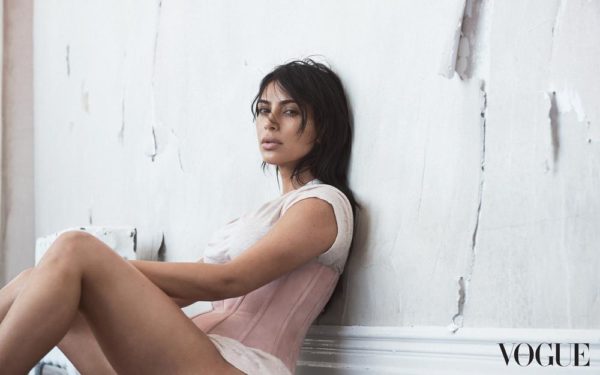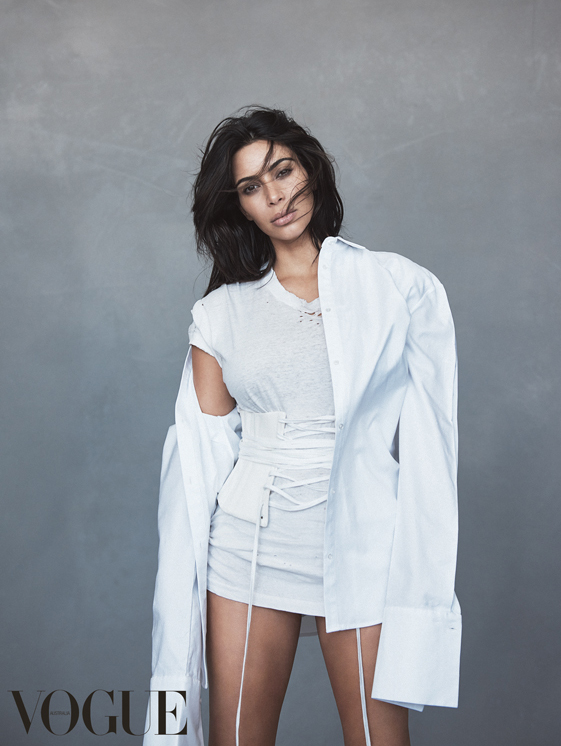 See some excerpts below.
On her favourite heroines: Obviously, my mum. Once you become a mother, you have a new-found respect for people who have gone through it — especially knowing my mum has had six [children]; that's so intense for me. I want to live her life and be successful, work hard and still have so many kids — and still take care of everyone else.
On her favourite quality in a man: Humour.
On her favourite food and drinks: I feel like I've been so good dieting that nothing excites me the way it did, except for beignets from New Orleans — and powdered sugar doughnuts, which I'm obsessed with. My favourite drink … there has gotta be something exciting that I love … I'm not that big on alcohol, but it's fun and in Paris there is this restaurant called Ferdi and they have this strawberry fruity drink. I think if I could have anything and not worry about the calories, it would be a pina colada with fresh strawberries.
credit: Vogue Australia.