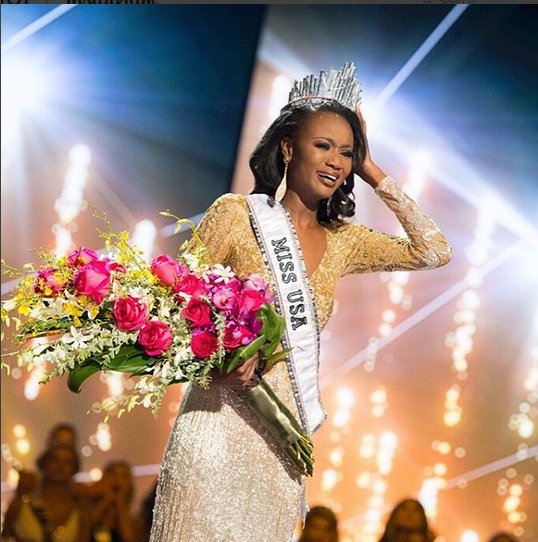 Yass, Queen!  Miss USA 2016 has been named, and it's Miss District of Columbia USA Deshauna Barber who took home the crown.  Find out how she just broke multiple stereotypes with her new title inside…


YBF chick Deshauna Barber effortlessly slayed the Miss USA 2016 competition in Vegas Sunday night.  And that's why she's wearing the crown.
After being announced as the new Miss USA, the 26-year-old Queen snapped a cute pic with host Terrence J.  And yes, the right name was announced this time around.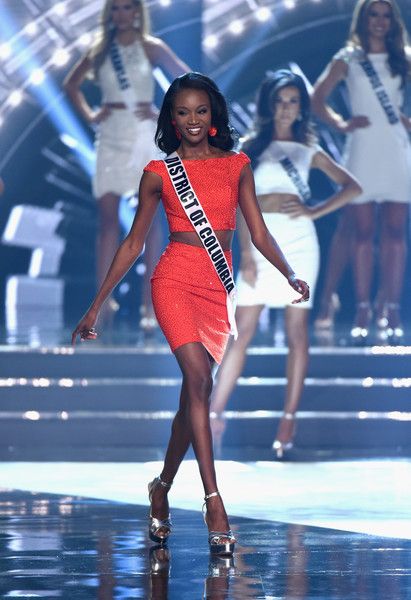 The Fayetteville native joined the Army at the age of 17 (her parents and siblings also served), and went on to earn a First Lieutenant ranking.  She's currently a logistics commander for the 988th Quartermaster Detachment Unit in Fort Meade, Md.  Get it!
She also earned a degree from Virginia State University.  Yep, she's more than just a pretty — and we're talking REALLY pretty — face.  Deshauna is an IT Analyst by day and clearly cleans up well as soon as that job is over.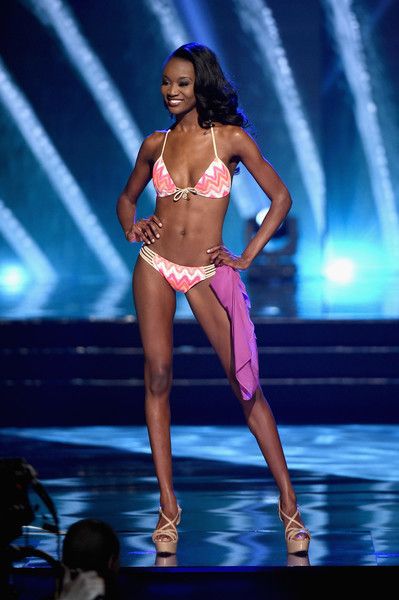 During her pre-pageant interview with the Washington Post, the Sigma Gamma Rho Sorority member spoke about how her military background breaks the stereotype of what makes for the perfect beauty queen. She told the newspaper:
"I guess I like to think of myself as being able to break the mold for pageant girls all around the world and for military soldiers all around the world.
I'm being able to say that no one pageant girl does the same thing or has the same background, and I'm also saying that no one soldier has the same background and does the same thing. That we can be feminine, we can be in beauty contests, we can be models. There's stereotypes on both sides that I feel like I'm breaking even by being here and being able to compete for Miss USA."
Let 'em know!

Watch the gorgeous YBF chick win her crown below:



Check out the making of a beauty queen — from First Lieutenant to the first Miss USA to hail from D.C. in 14 years:

Her words about breaking stereotypes simply by making it to the Miss USA pageant as a service woman of color were inspirational. Check the caption below:


Former Miss Teen USA Kamie Crawford, who will be starring in the upcoming BET Reality Show F in Fabulous, showed her fellow DMV area YBF pageant queen love tweeting: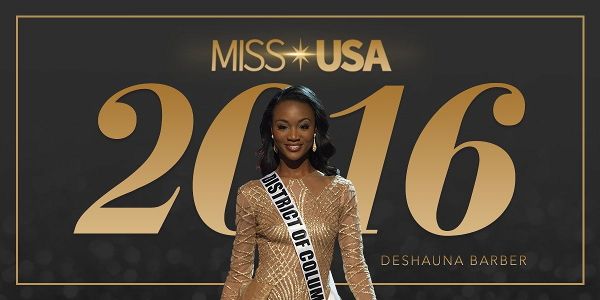 Check out our fave pics of the newly crowned Miss USA in the gallery below.  Congrats Deshauna!

Source: theybf.com