The New York Stock Exchange has appointed its first female leader more than two centuries after it was established.
Stacey Cunningham will be elevated to the leadership role from her current position of chief operating officer.
Her appointment means that both NYSE and the technology-focused Nasdaq exchange will now be run by women.
Ms Cunningham replaces Thomas Farley, who had run America's best-known stock exchange since 2013.
She began her career at JJC, later part of Bank of America Securities and held senior positions at Nasdaq before taking up roles at the NYSE.
Kitchen training
But in an interview last year with the Financial Times newspaper she said she first "fell in love" with the trading floor during a summer internship while studying engineering at university.
She also compared her experiences share dealing with her other passion, cooking.
Ms Cunningham spent nine months mid-career studying culinary management, including a stint in a New York restaurant.
She told the Financial Times the environments were similar: "The way you interact with your co-workers during stress – everyone knows not to take it personally, for the most part.
"On the floor you might in the heat of the moment be aggressively fighting over a trade, and at the end of the day go grab a beer together."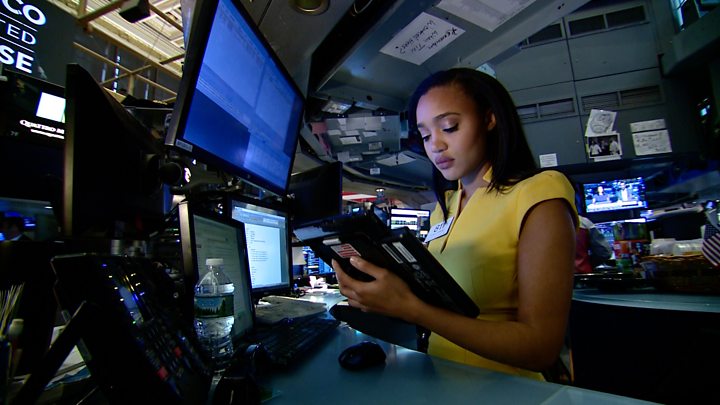 Adena Friedman became chief executive of the Nasdaq, which is dominated by technology companies, in January 2017.
However, the NYSE and Nasdaq no longer dominate trading the way they used to. The rise of electronic trading has reduced the proportion of share trading business that goes through the two exchanges, which are often rivals competing for new listings such as Spotify and Snap, both of which floated on the NYSE.
Thomas Farley joined the NYSE in 2013 after it was bought by Intercontinental Exchange (ICE).
The Wall Street Journal reported he will become head of the private investment firm Far Point, which is backed by activist investor Daniel Loeb.
Source: bbc.com/
Pix: Gettyimage