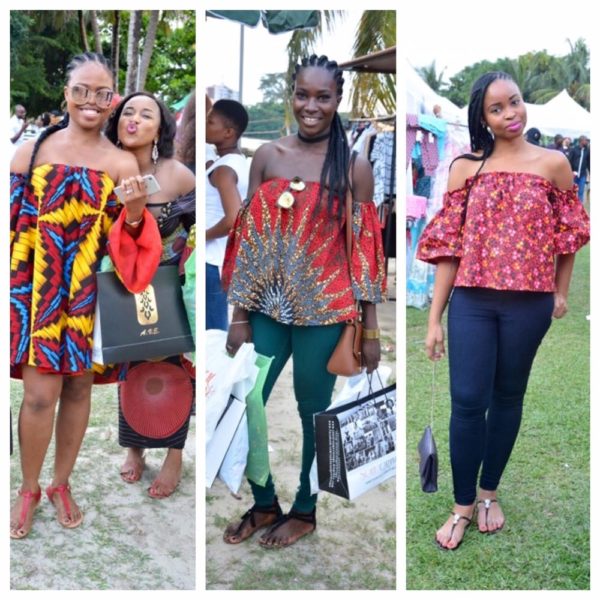 Sunday
 afternoon the 9th of October at Bics gardens saw
Mente de Moda Octofest
come to a successful end despite the initial shifty weather conditions which eventually worked in favor for all.
The Mente de moda family will  like to thank everyone that came through and showed support we are happy to announce that our vendors both had smiles on their faces and overflowing wallets.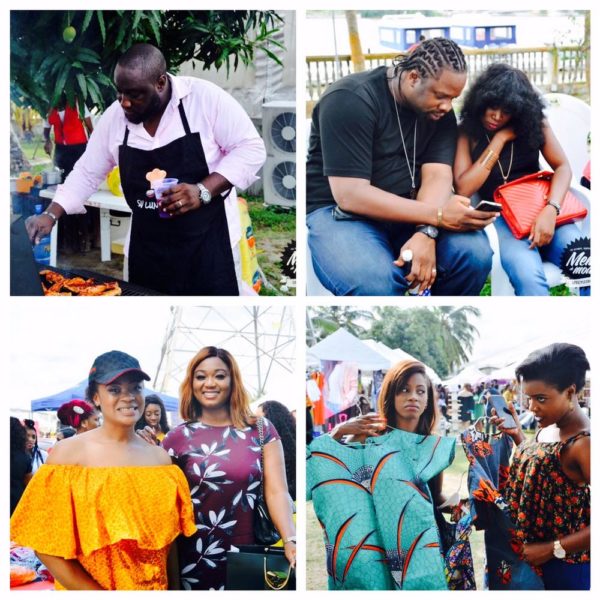 We would like to announce our upcoming event that will be taking place this November called the Mente de moda Jamboree with an auspicious blend of innovative vendors offering ethnic trends, mouth watering barbecue and lots of other grilled options, popcorn, candy floss, a bull ride for the extra active shopper or for kids to pass time while the adults shop we would also be having the resident DJ at the hit party series GATP on the turntables; DJ RUUD + many more just to make you happy cause you know we love to see you smile.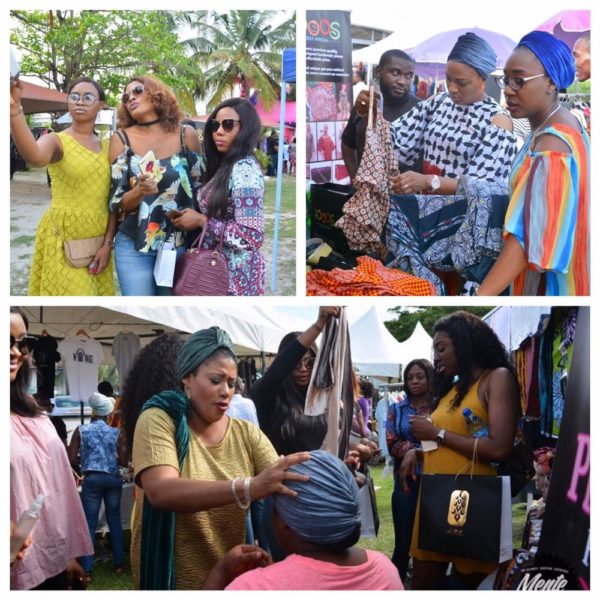 As it stands it is almost impossible to ignore the country's present economic condition and how the cost of living/expenses are steady increasing daily not to worry Mente de moda has your back with 10% discount off stall bookings till the
24th of OCTOBER
.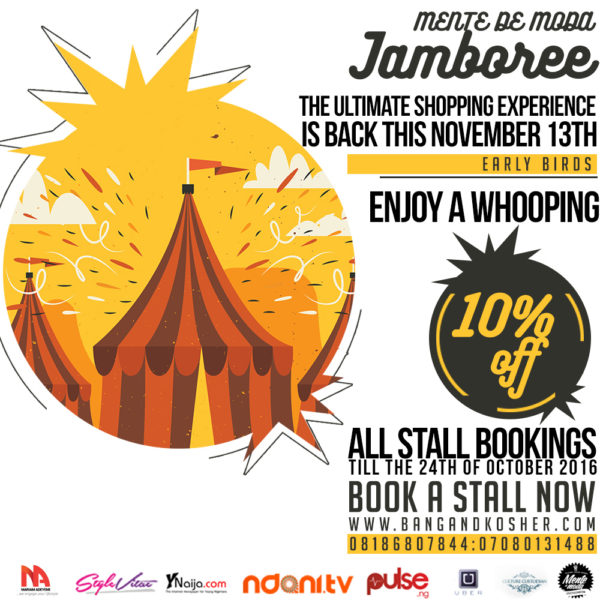 Date: Sunday, November 13th, 2016
Not to mention our good friends at UBER would be giving free rides up to N3000 to shoppers trying to get to the exhibition without the hassle of driving or parking at BICS garden in lekki phase1.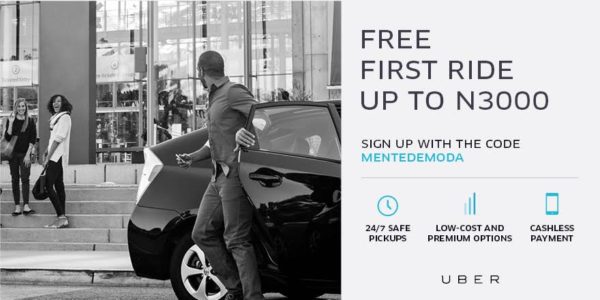 There hasn't been a better time to buy Nigerian and support our local industry/enterprise than now, with the international market having a gripping chokehold on our economic growth. The small and medium scale sector clearly stands out showing resilience by being almost immune to the growing cost of production and furnishing a large workforce faced by larger companies.
MENTE DE MODA is solely focused on constantly improving our platform in order to give the small/medium scale business owner that much needed EDGE.
By identifying an underlying part of brand development which is that much needed 'online presence' & Partnering with STYLEVITAE.COM we have been able to put together a package that can enable registered MDM vendors enjoy the deal of a lifetime in the effort to gain brand awareness.
Do you want to sell out all your old stock?
Do you want to go for an exhibition and leave feeling fulfilled and satisfied at the end of the day?
Do you want to go for a shopping event that you can have fun to the max and do all your shopping at the same time?
Do you want to go for a one day event that connects you to lifetime customers?
Do you want to see what the sharpest entrepreneurial minds in Lagos have on display?
Guess what? You are not asking for too much and mentedemoda is coming again this NOVEMBER to give you all you want and a trailer load extra.
BOOK A STALL NOW
Hurry to www.bangandkosher.com or call 08186807844, 07080131488
See more photos from the previous Mente de moda event: