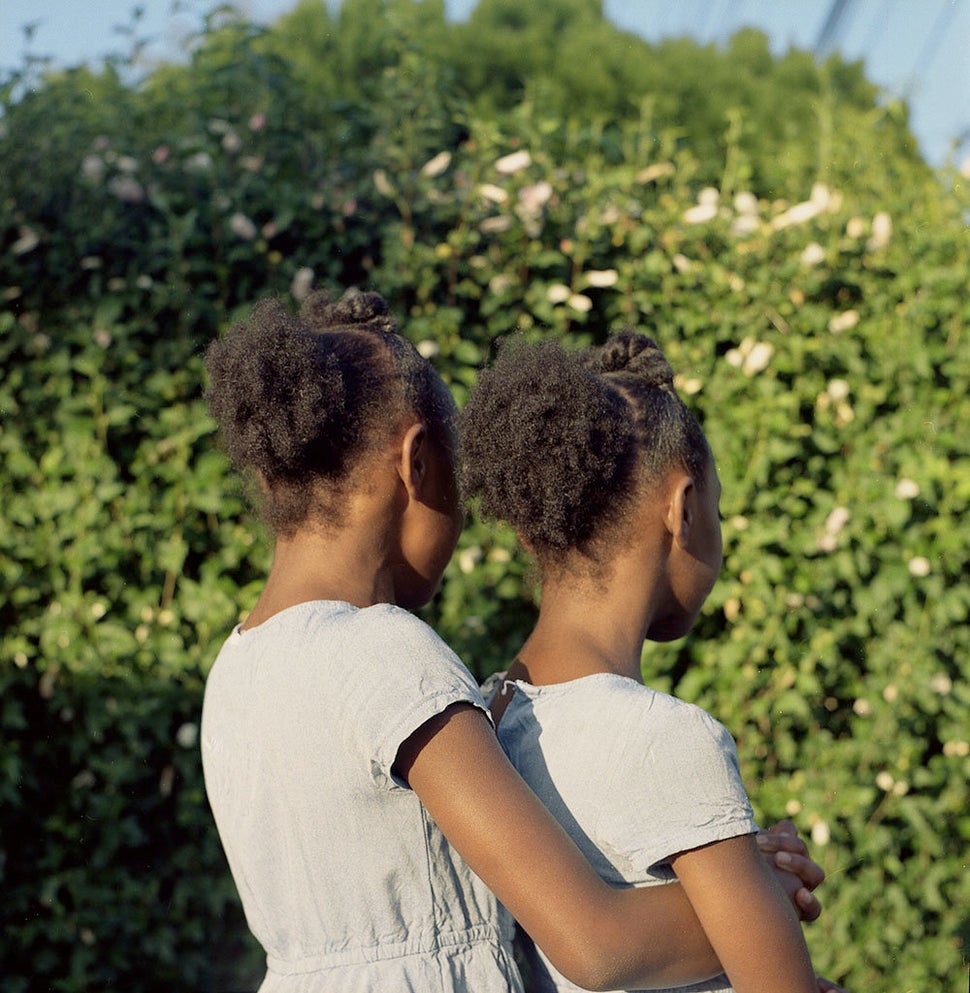 Photographer Miranda Barnes never had the opportunity to take a picture of her grandmother, Joyce, together with her twin sister, Jean. However, she was struck by the archival images she accumulated depicting her Nana and great aunt, which showed with expressive power the bond between them.
Inspired by their intimacy, Barnes embarked on a photography series of her own, documenting black sisters that, like Joyce and Jean, share a bond that cannot be broken. The series, called "Doubles," was recently featured on Broadly.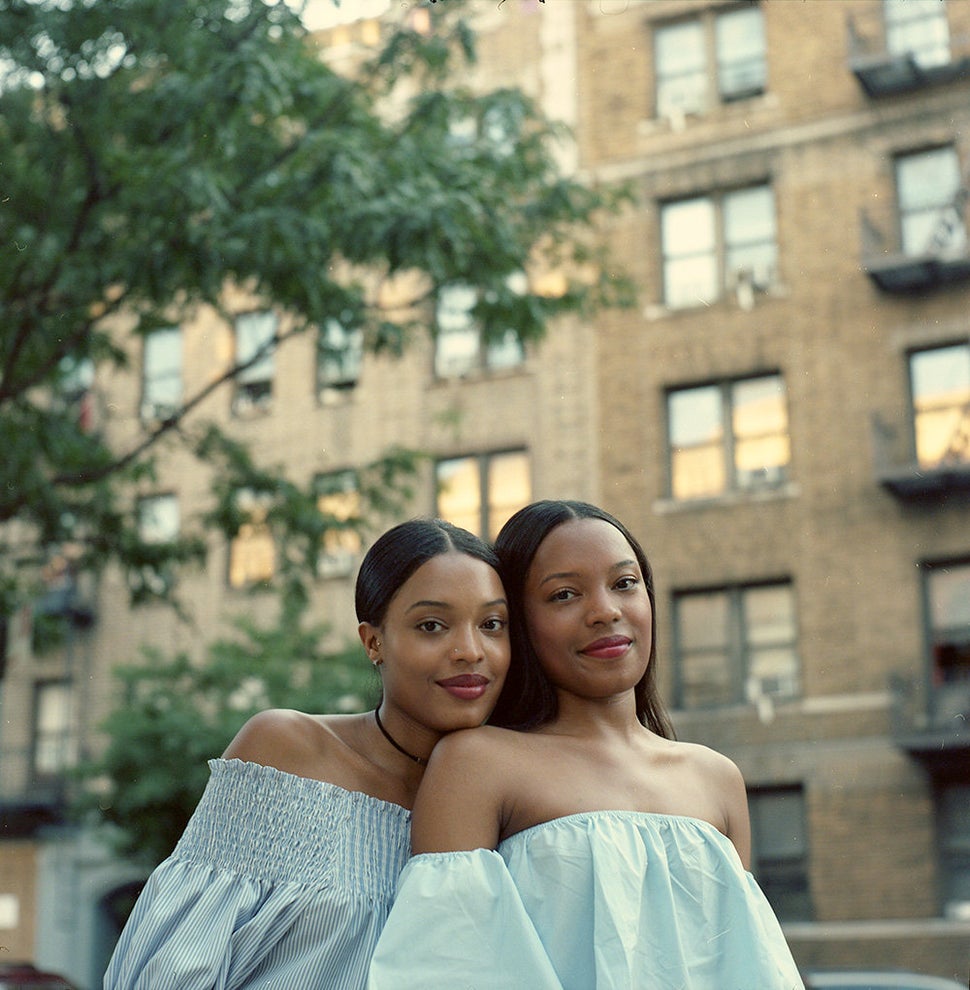 "I find the need to challenge misconceptions of people of color in America as a black woman, highlighting themes of friendship and sisterhood in black communities," Barnes explained in her introduction to the works.
The process helped Barnes connect with her late grandmother, finding traces of her in the women she encountered throughout the series. "My Nana passed away in 2009, but the photos and memories left behind were more than enough to have me pursue this project and reconnect with her," the artist explained in an email to The Huffington Post. "Additionally, it gave me the opportunity to highlight the warmth and beauty that black women have always represented to me."
Barnes' portraits feature beautiful black women in childhood and young adulthood. Shot in New York City with natural light, the straightforward images let the sisters' love speak for itself. "I hope my photos communicate a sense of unity, sisterhood, and black empowerment through this series," Barnes said. Sounds about right.