In the 2010s, the internet changed the way we campaign, and helped me create the gal-dem community. But there are still massive gaps – feminism needs to be more inclusive
More: Afua Hirsch on the 1990s | Frances Ryan on the 2000s
I was only 16 at the start of this decade, so the easiest way for me to map the changes in opportunities for women is to look generationally. When I talk to my grandmother, who came to this country from Guyana in 1961, about gal-dem – a publication I founded, dedicated to supporting the creative work of women of colour – and the things I am doing, she probably thinks: "Bloody hell – when I was growing up, there were signs that said 'No blacks, no dogs'." My mum says that, in her lifetime, there has not been a better time to live as a black woman.
But there are still huge gaps. When you look at the dominant narrative of women's equality now, it is not one that centres on women of colour. The racism and discrimination we face now is more covert. Think about things such as the representation of women of colour in academia – in that space, things are similar to how they were when my mum was my age. We need to start by trying to empower the women with the biggest number of intersections, rather than white, middle-class women, who probably have the fewest gaps when it comes to their opportunities versus those of white men. We need to do better when it comes to the inclusion of trans women's experiences and those of women who are not cis and able-bodied.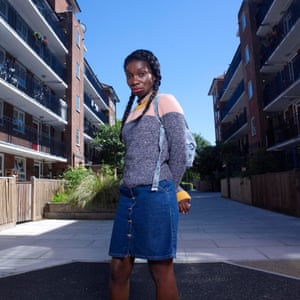 There is now a movement of people who are fed up with having to beg for inclusion in the wider feminist movement. For instance, I have been able to create a space in which I can connect with other women of colour. Then there are bigger organisations that are trying to be more inclusive, such as the Women's Equality party.
Technology has had a big impact this decade. Without the internet, gal-dem could not have achieved its current scope. The internet is providing a space in which to call things out, such as negative stereotypes of women, and, with #MeToo, to shout and have others shout. I hope all these hashtags and awareness-raising campaigns are able to put such conversations at the forefront of discourse in Britain.
There are still many things to fix. Cuts are affecting fundamental resources such as domestic violence services, which have a massive impact on the poorest sections of society and women of colour.
In terms of representation on TV and in the media, we are not there yet, either. I know this because, when I see a black woman portrayed on television – for example, Michaela Coel in Chewing Gum – I am so shocked and happy. If I have that experience every time a black woman on TV feels authentic, we can't be close.
We need to get to a place where there is as much space for rubbish women as there is for rubbish men – then we would be somewhere.
Source: theguardian.com